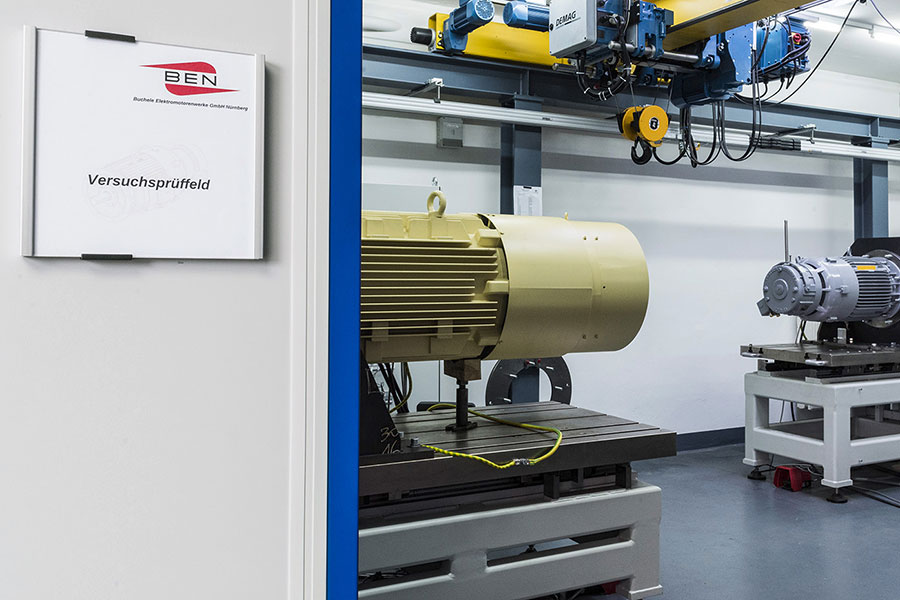 Services
 We attach great importance to the fact that we can provide our customers an one-source-production. This means that we have here at our site in Nuremberg our own test station adapted to our products, requirements and size of company.
This test station offers you the opportunity to have your motors tested or certified.
Technical details
voltage up to 850 V 
frequency up to 60 Hz 
speed max. 4000 1/min 
weight max. 4000 kg 
Based on the nominal values of your motor, it will be tested or can be certified on one of our four testing facilities. 
stand M4: max. 4 kW 
stand M3: max. 22 kW 
stand M2: max. 100 kW 
stand M1: max. 300 kW
Overview of what can be carried out
certification according class rules in presence of class surveyor
testing of three-phase-asynchronous- / synchronous motors
on-load temperature-rise run for continuous duty (S1) or short-time/intermittent duty (S2/S3)
testing of load characteristics
creating of various curves according test results
While your order is being handled, our in-house design facilities and highly qualified staff are available to you. Don't hesitate to get in touch with our sales team!
Also contact us if the service you like to have carried out is not mentioned in overview above.