AIR CONDITIONING & VENTILATION TECHNOLOGY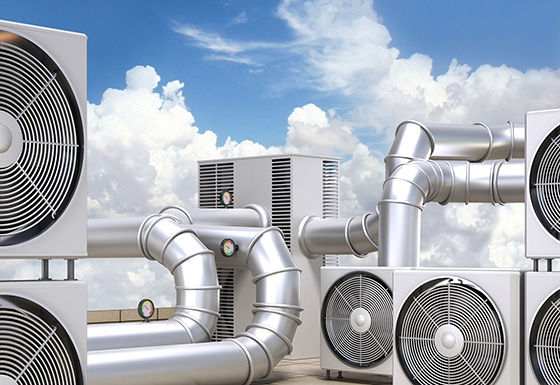 Characteristics
We are specialized in the production of top-quality greycast iron motors, suitable for tough everyday use in particular environmental conditions, e.g. a reduced-noise design or motors with increased axial loading.
Technical details
frame size
71 – 450
power
0,25 – 500 kW
(for short-term duty up to 1300 kW)
voltage
up to 690 V
frequency
50 or 60 Hz
(or according customer´s specifications)
protection class
up to IP68
mounting
IMB3, IMB5, IMB35 and others acc. to DIN EN 60034-7
cooling method
IC410, IC411, IC416, IC71W
(water-cooled) and others acc. DIN EN 60034-6
energy efficiency class
up to IE3
Additional options
thermal monitoring device, stand still heater
special mounting dimension – e.g. 3-/4-suspension
suitable for operation on frequency inverter
strengthened /current insulated bearing
thermal/mechanical monitoring devices
For additional requests and services, please get in touch with our sales team.
Application examples in air conditioning and ventilation technology
axial and radial ventilation for air conditioning units
motors mounted directly in airstream
motors for power units with big, slowly running ventilators

for water cooling and air capacitors

Interlayer drying plant