Explosion-proof motors
(flame proof enclosure "d")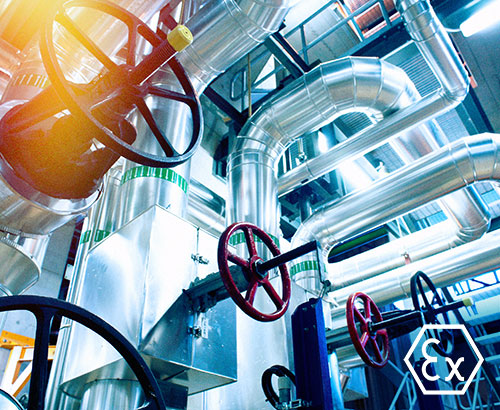 Characteristics
With the approval of our explosion-proof motor series, we are able to include a motor in our portfolio that meets your wishes and requirements in this sector as well. Like all of our products, these motor designs are available in a wide variety of designs, based on power, cooling types, voltages and frequencies.
Technical details
power
up to 200 kW
voltage
up to 690 V
frequency
50 or 60 Hz
(or according customer´s specifications)
protection class
up to IP67 or acc. customer's request
mounting
IMB3, IMB5, IMB35 and others acc. to DIN EN 60034-7
cooling method
IC410, IC411, IC418
Labeling
Ex db IIC T4 Gb
Ex db IIC T3 Gb
Ex db IIB T4 Gb
Ex db IIB T3 Gb
Additional options
tropical and humidity insulation
thermal monitoring device, stand still heater
brakes, encoders
special motor design – dimensions deviating from IEC standard
suitable for operation on frequency inverter
strengthened /current insulated bearing
thermal/mechanical monitoring devices
For additional requests and services, please get in touch with our sales team.
information for our explosion-proof motors
Application examples of our explosion-proof motors
combined anchor-/mooring winches
hydraulic anchor-/mooring winches
axial and radial ventilation