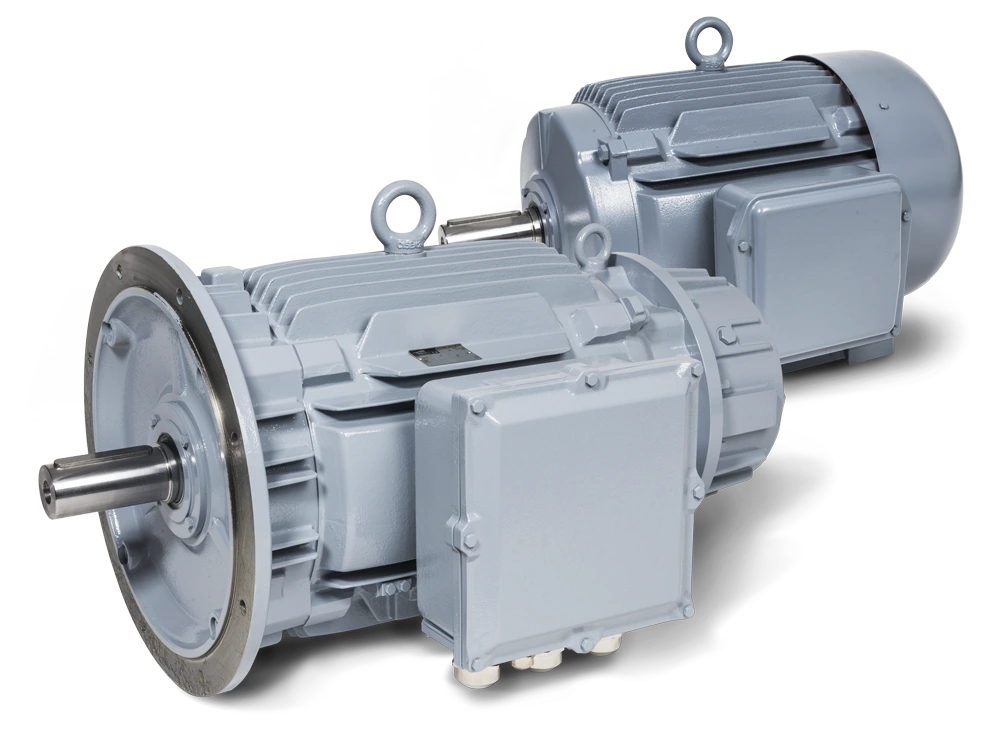 Surface cooled motors
Longevity and ruggedness
Our surface-cooled motors (IP54 to IP68) impress their durability and robustness based on our high quality demands on us and our products. Application-optimized designs with up to four speed speeds or in slip ring design are not a problem for us. we design the motors that they are suitable for your special requirements.
Electric motor technology "Made in Nuremberg"
At our facility in Nuremberg, we are constantly developing ourselves and our motor technology in order to guarantee customized solutions and thus essential added value compared to standard products. Whether efficiency optimization or motors with specific current or torque curves, our motors are developed according to your special requirements - and thus the drive for your success!
Frame size
71 – 450
Power
0,25 – 500 kW
(for short-term duty up to 1300 kW)
Voltage
up to 690 V
Frequency
50 or 60 Hz
(or according customer´s specifications)
Protection class
up to IP68
Mounting
IMB3, IMB5, IMB35 and others acc. to DIN EN 60034-7
Cooling method
IC410, IC411, IC416, IC71W (water-cooled) and others acc. DIN EN 60034-6
classificaton societies
DNVGL, BV, ABS, LRS, RS, KR, CCS and others
tropical and humidity insulation
thermal monitoring device, stand still heater
brakes, encoder, special mounting dimension
suitable for operation on frequency inverter
shock-proof motor design
strengthened /current insulated bearing
thermal/mechanical monitoring devices
explosion protected motor
Coating standard according DIN EN ISO 12944 (2), corrosivity category C5-M.
Fields of us of our surface cooled motors
Challenge us! Our sales team is looking forward to meeting you.
Download the information sheet free of charge.