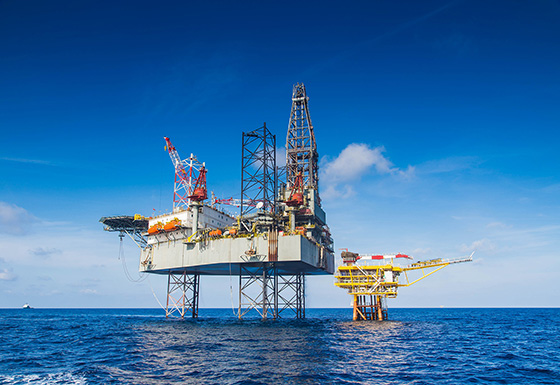 Characteristics
The decades of experience which we have acquired in the shipbuilding industry, with its stringent quality requirements for electric drives, make our robust motors with their long service life a natural choice in the offshore sector.
Technical details
frame size
71 – 450
power
0,25 – 500 kW
(for short-term duty up to 1300 kW)
voltage
up to 690 V
frequency
50 or 60 Hz
(or according customer´s specifications)
protection class
up to IP68
mounting
IMB3, IMB5, IMB35 and others acc. to DIN EN 60034-7
cooling method
IC410, IC411, IC416, IC71W (water-cooled)
and others acc. DIN EN 60034-6
classification societies
DNVGL, BV, ABS, LRS, RS, KR, CCS and others
Additional options
tropical and humidity insulation
thermal monitoring device, stand still heater
brakes, encoders, special mounting dimension
suitable for operation on frequency inverter
strengthened /current insulated bearing
thermal/mechanical monitoring devices
Coating standard according DIN EN ISO 12944 (2), corrosivity category C5-M.
For additional requests and services, please get in touch with our sales team.
Application examples of our motors offshore
jack-up rigs
mooring winches
crane devices
liftboat windlass