BEN Buchele Elektro&shymotorenwerke GmbH
Top quality... day in, day out!
Since 1931 our motors "made in Nuremberg" have been proving their quality, reliability and durability every day, often in tough conditions.
As medium-sized company we focus on the wishes, technical requirements and quality level our customers demand. We are able not only to adapt our extensive motor range to special situations, but we can also produce custom-built motors for specific purposes in small and medium-sized quantities for all branches of industry, especially for the shipbuilding and Offshore sector.
We can also verify the shipbuilding and offshore equipment´s suitability for immersion in water directly at our factory.
We would like to use our website to give you an overview of our range of products and services..
Our friendly, expert team will, of course, be available to help you with this.
Click here to access our contact details page. We look forward to you getting in touch!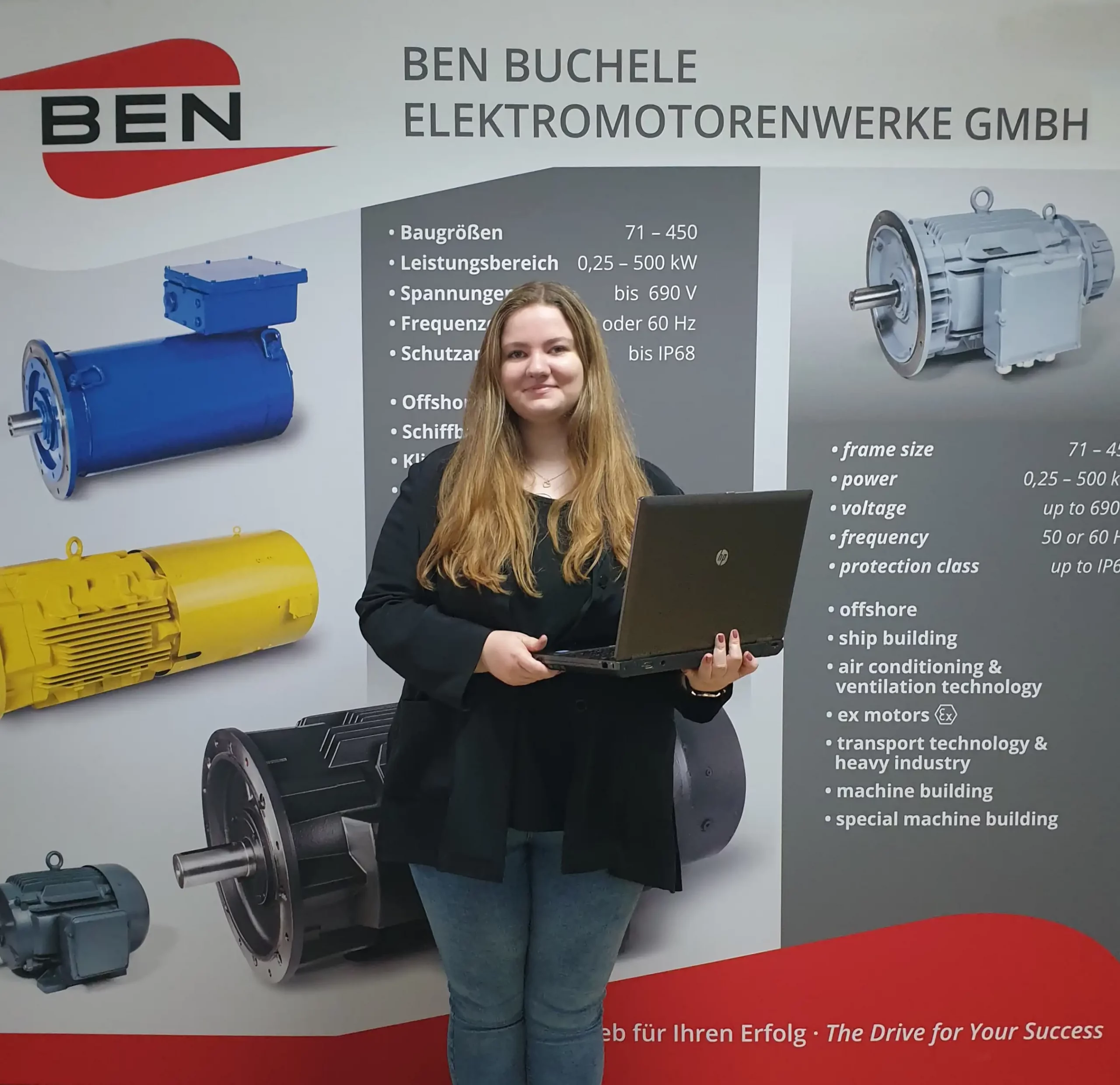 Welcome to the team – our new apprentice!
Ben Buchele invests in the future of young people: We are an apprenticing company and have already been able to …